Ever since we launched our report into the value people place on their digital data, we've been talking about the value of what's inside your computer.
But, sometimes, what's inside your computer isn't valuable at all. Sometime's it's what's inside your computer that puts your data at risk. And that's why online backup is so important.
This picture comes from a story by our friends at Silicon.com on what lurks beneath the surface of our computers.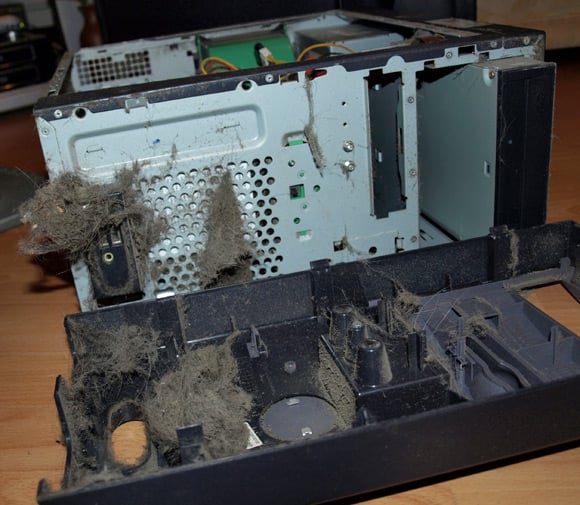 You can see more examples of the grime that's festering underneath the sleek exteriors of some computers here.
It's shocking stuff; especially when you consider what all that dust is doing to our hard drives. 13 per cent of all hard drives fail in the first year – that's before they've even been subjected to this sort of abuse.
If the data that's on your computer is important to you, we recommend that you back it up. It's probably not a bad idea to give your computer a good clean now and then either. You can find a CNET guide on how to do that safely here.